Sycamore Class
Teacher: Miss S Moughan
email: moughan@whitley.n-yorks.sch.uk
Summer Resources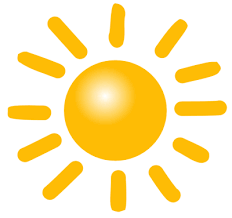 Google Classroom
www.classroom.google.com
Every child in the school has been given a home login for google classroom (it will be their own personal school email).
Their password is generic --> Password1 (captial P)
All children should already be joined into Sycamore class, any problems, just email me.
Working from home packs:
Attached are packs for English, SPaG, Maths, Multiplication and Mission Work.
There is an English and maths task for each day when the children are off. There is two weeks of work provided. Any work completed can be typed and emailed to me or written up and handed back in when the children return to school.
Children would normally complete 60 minutes of maths and English every day, 30 minutes of reading plus afternoon lessons. I look forward to seeing your work!
There are paper copies available at school if someone is available to collect them.
BBC bitesize has lots of videos brilliant for discovering more!
Summer 2 - Week 5 Home Learning Pack
Useful Links
Here is some fantastic home learning/ creativity Sycamore class have been up to!
Purple Mash Website:
From here children can access all of the resources from purple mash, there are lots of different things including the multiplication check which we do with the children every week - keep practising!
Past Planning
Half Term Information Sheet
Please see the below Half Term Information Sheet, which contains general information about Spring 2:
Homework
Each week children will be given spellings relevant to their learning over the week. They will be tested on a Thursday.
Each week on a Friday children will be given a problem solving sheet for maths, this is optional but if completed, children will receive a gold star and needs to be handed in before the following Friday.
If your child is struggling with any aspect of their homework, I am available every playtime or lunchtime to help them work through the tasks.
If your child has lost their Mission booklet- There are more available in class.
Recommended Reading List
Please see the below recommended reading lists for your children.
Roald Dahl Day:
We have had an amazing day, celebrating Roald Dahl and his fantastic stories!
We also designed our own 'best' and 'worst' teachers, inspired by Miss Trunchbull and Miss Honey - here are our favourites!
Active Maths:
In maths this half term we have been focusing on place value, addition and subtraction! We love using the concrete resources before we move on to working in our books, as well as finding fun and exciting ways to learn.
We love investigating science!