Ways to support your child with reading at home.
Whitley & Eggborough Community Primary School
Spring 1
Oak Class
Y6
Mrs Mckeown, Miss Roe (student teacher) and Mrs Holt (teaching assistant).
Mission
This term we are exploring the Geography, History, Art, RE and Music of China. We will learn about the Shang Dynasty in our History lessons and how life would have been there during ancient times. We will explore what the people did and their beliefs, linking in our knowledge of world religions. In Geography, we will learn about the physical and human features of China as well as exploring modern China in terms of population and culture. In Art, we will learn about different Chinese art and have a go at modelling using clay.
Science
In Science this term, we are learning about Evolution. We will learn about the theory of Evolution, look at practical examples and work scientifically.
Our Class book
This term, we are firstly reading 'Dragon Dancer', which is a short picture book linked to traditional Chinese beliefs and culture. This is to help embed our China mission work. We will then be reading Skellig by David Almond, and use this to support our Science work on Evolution.
English
Our English work will include lots of opportunities for creativity linking to our whole class reading. We are going to write character descriptions, newspaper reports and even write and perform playscripts.
We will focus on specific grammar and spelling, which links to each genre of writing - mainly focusing on use of different types of subordinate clauses, cohesion in writing and parenthesis punctuation.
Homework
Mission homework booklets will be handed out and put onto the google classroom - these are creative tasks and will earn pupil's merits if shared via online pictures. English and Maths homework will be uploaded onto the google classroom each Friday, to be completed by the following Friday.
Spellings
There will be a spelling test on a Friday on a weekly basis.
The Login for Spelling Shed will also be shared with the children so that they can practice spellings at home on a range of online activities.
Times Tables
Timestable rockstar logins will be provided. This is a fun online resource for children to practice their times tables.
Reading
We encourage reading as much as possible and kindly ask that you record any reading done at home in the yellow homework diaries.
Reading books will be changed when your child has finished their reading book.
PE
PE this half term will be on a Tuesday and Thursday, please come into school in your PE kit on these days and take into account the weather.
If you have any queries, don't hesitate to contact me at
.mckeown@whitley.n-yorks.sch.uk
Google Classroom
Class code: nnt5oxl
Every child in the school has been given a home login for google classroom (it will be their own personal school email).
Their password is generic --> Password1 (captial P)
Recommended Reads for Year 6
Recommended Reading List and Homework Booklet
Special Mentions - Spring 1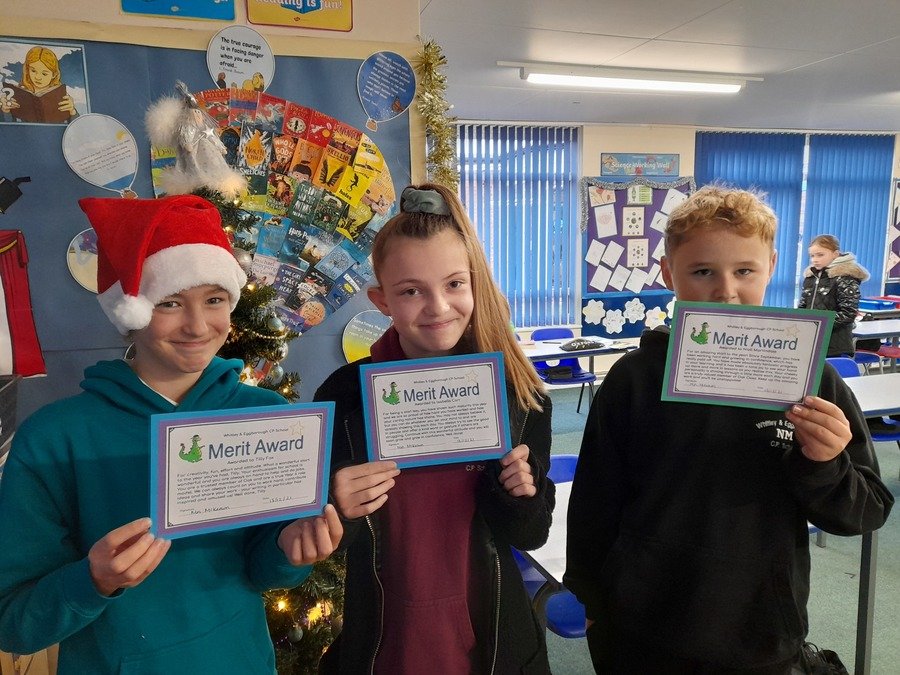 Picture gallery - Our work